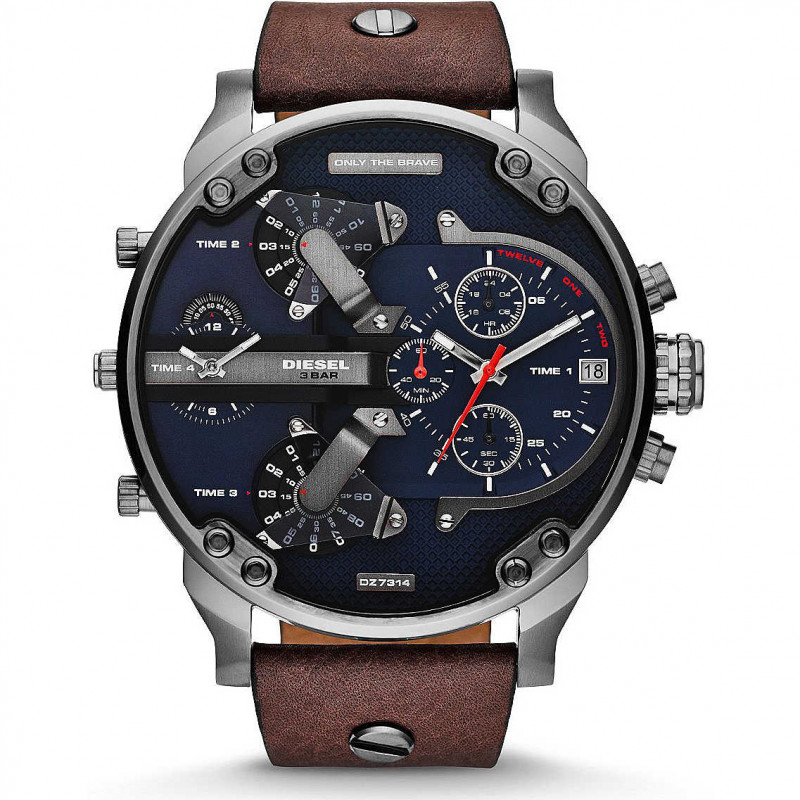  
watch multifunction man diesel dz7314 mr. daddy
Diesel Men's Multifunction Clock DZ7314 from the Mr.
Daddy Collection.
The case is in Stainless Steel Dark Grey color, the case measures 66 mm X 57 mm. Leather strap MArrone Color, Blue Dial with VEtro Mineral Scratch Resistant, Quartz Movement with BAtteria, Water Resistant up to 3 atm 30 Meters.
Take advantage of the 15% launch discount on this product.
On all jewels and watches we offer a 25% discount that can be purchased from the Nadir Jewelry website.