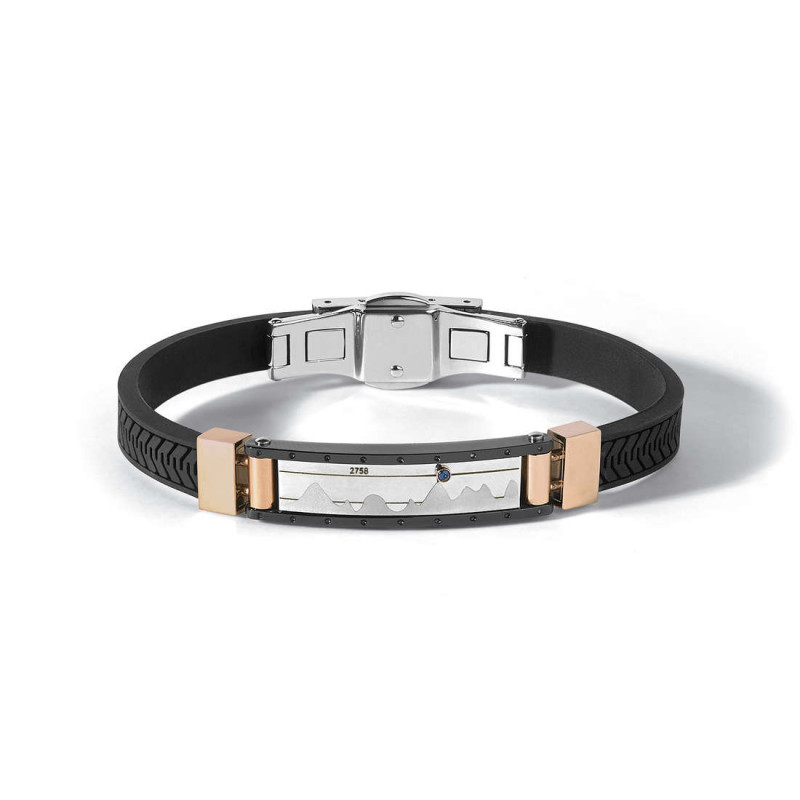  
Bracelet man jeweley comete ubr684 traguardi
Security is guaranteed by data encryption on secure SSL servers. Quick, simple and secure payments using PayPal and bank transfer. For more information, go to the Secure Payment section.

FREE shipping. Order processed within 48 hours of payment by SDA courier. We ship to Italy in 3 working days and 5 days for the islands. We ship abroad with TNT in 5/7 days. With a supplement of € 3 you can receive the order in 1 day. For more information, go to the Shipping section.

Return, refund or exchange within 30 days of receiving the item. The refund will be made within 1 working day from receipt of the return with the same payment methods at the time of the order. For more information go to the Return section.
bracelet Men's Jewelry Comets UBR684 from the Collection Goals.
The bracelet is made of black stainless steel and pink color and black rubber with crystal.
Length is 21cm with Deployant Closure.
Take advantage of the 15% launch discount on this product.
On all jewels and watches we offer a 25% discount that can be purchased from the Nadir Jewelry website.